| Therapy Service | Weekly Price | Service Score | Communication Methods | Counseling Suited For | Total Therapists | Visit Website |
| --- | --- | --- | --- | --- | --- | --- |
| | $65 | 9.8 | Live chat, phone, messages and video | Individuals | 4,000 | Visit |
| | $65 | 9.4 | Messages (text, audio, video), real time video | Individuals, Couples, Teens (Ages 13-18) | 4,000 | Visit |
| | $65 | 9.5 | Live chat, phone, messages and video | Couples & Relationships | 1,500 | Visit |
| | $45 | 8.9 | Live chat, phone, messages and video | Teenagers & Minors (Ages 13-17) | 1,250 | Visit |
| | $79 | 8.5 | Live chat and messages | Individuals | 1,000 | Visit |
Licensed Therapists & Counselors In Florida
Brenda Carlson (MA, LMHC, NCC) – 25 Years Experience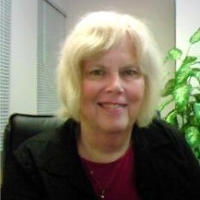 I am a licensed mental health counselor in Florida with over 3 years work in community mental health and 18 years experience in private practice, including 14 years as a certified clinical trainer for other counselors. I work a great deal with adult survivors of childhood abuse, but also with those dealing with depression and anxiety. Additionally, I often assist couples dealing with relationship and communication issues as well as issues encountered by members of the LGBT community I completed my Masters Degree in Ohio at a dual enrollment program, which was partly at Ashland University and partly at Case Western Reserve University School of Medicine…
Specialties: Stress, Anxiety, LGBT, Relationship issues, Trauma and abuse, Anger management, Self esteem, Bipolar disorder, Depression, Addictions, Family conflicts, Grief, Intimacy-related issues, Sleeping disorders, Parenting issues, Career difficulties.
Jan Hernandez (LCSW, BCD) – 29 Years Experience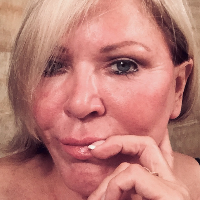 I am a graduate of Bryn Mawr College of Social Work and Social Research Masters Program. Since then, I have worked in adoption, with hospice, and with a variety of people with different problems in my private practice of 25 years. Some of these include relationship counseling, individual counseling, obesity, eating disorders, depression, anxiety, chronic illness, alcoholism, drug addiction, women's issues, and geriatrics. Working with people to be the best that they strive to be is always the only goal that I have. I will help you discover what is right with you. We will use your strengths to make you the best you can be. It only takes a serious commitment from you…
Specialties: Stress, Anxiety, Relationship issues, Grief, Intimacy-related issues, Depression, Addictions, LGBT, Family conflicts, Trauma and abuse, Eating disorders, Sleeping disorders, Parenting issues, Anger management, Self esteem, Career difficulties, Bipolar disorder, Coping with life changes.
Karen Armstrong (LMHC, LCPC, LCPP) – 25 Years Experience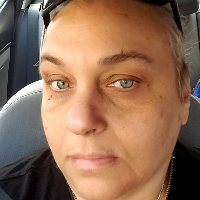 My name is Karen F Armstrong. I am licensed in three states as a behavioral health and relationship therapist along with certification in two states as an addiction professional. I am also a certified employee assistance professional/career coach. I have worked for over twenty years in the field of behavioral health/relationships/addictions. In each area I counsel I provide good listening skills, I am nonjudgmental, insightful and supportive. Through the years I have provided support and to help modify problem behaviors to those that suffer from anxiety, depression, poor coping, stress, grief, OCD, eating disorders and addictions. I have also worked with couples and guided them through their relationship problems including affairs, money, stress, and any issue that occurs within a relationship…
Specialties: Stress, Anxiety, Addictions, Relationship issues, Trauma and abuse, Self esteem, LGBT, Family conflicts, Grief, Intimacy-related issues, Eating disorders, Sleeping disorders, Parenting issues, Anger management, Career difficulties, Bipolar disorder, Depression.
Arthur Belmont (LMFT, CADC-CAS) – 24 Years Experience
I believe that changing the way we THINK about something, changes how we FEEL. Since there is always more than one way to think about something, how we feel about Self, Relationships and Life Circumstances is completely within our control. I am a licensed Marriage & Family Therapist (LMFT) and Certified Addiction Treatment Counselor (CATC) who has been practicing Cognitive-Behavioral Therapy (CBT) with individuals, youth, and families in a wide variety of settings including individual and group private practice; outpatient mental health clinics; psychiatric and med-surgical hospitals; military installations; schools; and adolescent residential settings in North America and Europe…
Specialties: Stress, Anxiety, Addictions, LGBT, Relationship issues, Depression, Family conflicts, Grief, Intimacy-related issues, Parenting issues, Anger management, Self esteem, Career difficulties, Coping with life changes.
Yanina Lambert (MA, LMFT) – 10 Years Experience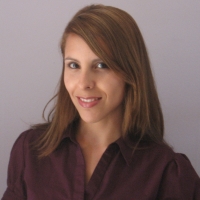 Are you feeling sad? anxious? Issues with your children's behaviors? concentration issues? Stress with your relationships? or just need to vent? Please, take the first step towards a solution and reach out today. I am dedicated to provide you with a comfortable therapeutic environment and with the support for you to overcome your challenges. I believe that with the appropriate guidance and support people can improve their well-being and the quality of their relationships. I love what I do and I I have experience working with diverse populations. I am bilingual in English/Spanish. I am licensed as a Marriage and Family Therapist and I enjoy working with people and assisting them find alternative ways to live a happy and satisfying life…
Specialties: Stress, Anxiety, Relationship issues, Trauma and abuse, Depression, Addictions, LGBT, Family conflicts, Grief, Intimacy-related issues, Eating disorders, Sleeping disorders, Parenting issues, Anger management, Self esteem, Career difficulties, Bipolar disorder.
Mary Lee Palmer (MSW, LCSW) – 41 Years Experience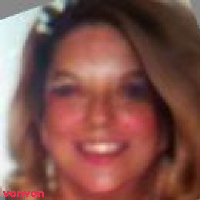 I am a licensed Clinical Social Worker in Georgia with over 30 years of experience in a wide range of concerns including relationships, depression, anxiety, sex therapy issues and infidelity within relationships. Infidelity is an area in which I have had a great deal of specialized training and experience. I also have a great deal of experience with couples and family relationships. I led a parent's group, adolescent daily group and family therapy sessions while employed on a child and adolescent unit for four years at Peachford Hospital in Atlanta. I was also employed as Director of Child and Adolescent Services in Atlanta at Brawner Hospital…
Specialties: Addictions, Relationship issues, Family conflicts, Grief, Intimacy-related issues, Stress, Anxiety, LGBT, Trauma and abuse, Sleeping disorders, Parenting issues, Anger management, Self esteem, Career difficulties, Bipolar disorder, Depression, Coping with life changes.
Paula Schneider (LCSW) – 18 Years Experience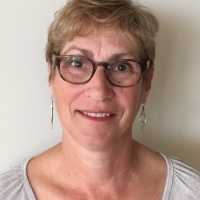 I am a licensed clinical social worker who has had extensive experience working with individuals, families and couples struggling with a variety of challenges. My workplace experience involved treating both those who have struggled themselves with addictions and eating disorders, but also many of the problems that accompany them such as anxiety and depression, relationship issues, parenting issues and family of origin issues. I have also worked with those family members who struggle to understand and help their loved ones dealing with with these issues. As such, I am well-versed not only in 12-step philosophy and program, but also in other approaches including therapeutic community settings, cognitive behavioral therapy, humanistic therapies, motivational interviewing, structural family therapy and internal family systems therapy…
Specialties: Addictions, Relationship issues, Family conflicts, Eating disorders, Self esteem, Stress, Anxiety, Trauma and abuse, Parenting issues, Depression, Coping with life changes.
Melissa Nadler (LMHC) – 19 Years Experience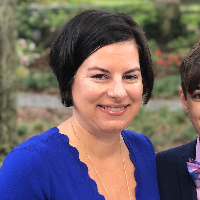 I am a Licensed Mental Health Counselor who uses several therapeutic styles including cognitive/behavioral and reality therapies. My strengths include empathy, compassion, humor, and sensitivity to any issue that is brought to the "couch." My job is to help you help you and in doing so I am along for the ride and journey of self-discovery, healing, and growth. I work with a varied clientele covering many different issues and feel that my approach is both inviting and invigorating in terms of allowing clients the opportunity to find a healthy path that was designed especially by them for them. I have experience with many different clientele and therapeutic settings including private practice, community agency, legal system, and college counseling center…
Specialties: Stress, Anxiety, Addictions, Grief, Depression, Compassion fatigue, LGBT, Relationship issues, Family conflicts, Trauma and abuse, Intimacy-related issues, Parenting issues, Self esteem, Career difficulties, Bipolar disorder, Coping with life changes, ADHD.
Barbara Forstberg (LCSW) – 12 Years Experience
I am glad that you are reaching out for help; that is the first step and shows a lot of strength on your part. You may feel nervous about what is going to happen, or how online counseling can help you in your life. I strive to be open, non judgmental and compassionate and will work with you to help you accomplish your goals and find some peace. Life can be hard sometimes, you may find yourself moving along smoothly when you hit a bump in the road, whether it be the loss of a job, fighting with your partner, feeling lonely, struggling with family issues, or feeling unlovable or unworthy. When this happens, I can be there to help you get back on your feet; to help you keep moving…
Specialties: Stress, Anxiety, Relationship issues, Self esteem, Depression, Addictions, Family conflicts, Trauma and abuse, Grief, Intimacy-related issues, Parenting issues, Anger management, Career difficulties, Bipolar disorder.
Deana Duckenfield (LMHC) – 6 Years Experience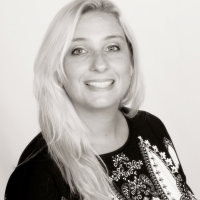 Therapy is a very unique experience and when you reach out for help it should fit who you are and what you need. One of my greatest strengths as a therapist is creating that fit for each of my clients. For some people reaching out for help is easy and for others it is one of the most difficult things that have ever had to do. No matter where you are on that spectrum I feel confident that together we can find what it is that you are seeking. My approach to therapy is a present focused and a goal oriented style. I work with my clients to explore their current life and find what it is that is out of sync. At times we need to look to the future to see how things could play out and at times we need to look to the past to see where things may have gone off track…
Specialties: Stress, Anxiety, Addictions, Trauma and abuse, Self esteem, Depression, Relationship issues, Family conflicts, Grief, Parenting issues, Anger management, Bipolar disorder.
Is Online Counseling As Effective As Traditional Counseling?
How effective is online counseling as compared to traditional face-to-face therapy with a therapist? Researchers set out to answer that very question.
The results of three separate studies revealed that online therapy can have equal or greater success than traditional in-person therapy. Here is a brief overview of each of the research studies and their respective results:
In a research study published by the University of Zurich in 2013, researchers found that more than half of a selected group of online therapy participants reported better results than those who underwent face-to-face therapy.
In a separate study conducted by the American Psychiatric Association in 2017, participants were assigned one of two types of therapy for treatment of depression: the first group was assigned face-to-face therapy and the other group was assigned online video therapy. It was found that online therapy was just as good of a treatment for depression as face-to-face therapy. The clinical outcome (reduction of depressive symptoms) was exactly the same in both groups.
In another study conducted by the US National Library of Medicine (a division of the National Institute of Health) in 2003, they set out to determine the efficacy of online therapy services when used to prevent the onset of eating disorders in college-aged women. The study concluded that eight weeks of therapy online had significantly reduced weight and shape concerns and decreased the risk for the onset of eating disorders.
My online therapy Quick Picks (Updated for June 2021)
If you are in a hurry, my two favorite online therapy services in this review are as follows:
BetterHelp – Without a doubt, BetterHelp is my favorite online therapy service. I have been a member for many years, and I have built a wonderful relationship with my online counselor. BetterHelp separates itself from other online counseling services by offering unlimited online therapy sessions between you and your therapist. You can communicate with your counselor via live chat, telephone, text messaging or video chat. Presently, there are over 4,000 licensed and certified therapists available on the platform, each possessing a minimum of 2,000 hours of real-world experience. You are not locked into any lengthy contacts and you can cancel anytime. BetterHelp is fully HIPAA compliant and secured by 256-bit encryption. No software is required other than a web-browser.
Regain – Regain specializes in couples and relationship counseling online. Regain has over 1,500 fully licensed and state-certified therapists available on their platform. Regain is all-inclusive, allowing you and your significant other unlimited communication with your counselor (there are no limits or caps). Regain is completely web-based and does not require any software to be installed. Combined with 256-bit security, Regain is a safe and secure service worth checking out if you are seeking professional online marriage counseling.
BetterHelp is my top recommended affordable online counseling service
Founded in 2013, BetterHelp has built one of the largest and most affordable online counseling platforms worldwide. With over 4,000 accredited and licensed therapists, four million happy customers and 31 million+ therapy sessions to date, BetterHelp has defined itself as both an industry leader and an innovator.
BetterHelp allows for unlimited communication between you and your therapist. There are no limits on how much or how often you can communicate with your therapist in any way. This means you can send unlimited text messages and schedule an unlimited number of live chat, face-to-face video and phone therapy sessions.
Every therapist on the BetterHelp platform has a minimum of three years and 2,000 hours of hands-on experience. Further, each therapist is board certified by their state, ensuring they have successfully completed all state required exams, training and practice to be a licensed therapist. Therapists possess either a Masters Degree or Doctorate degree.
BetterHelp permits and encourages you to remain completely anonymous when signing up for their service. You are not asked to disclose your real name, nor will you be asked for this at any time by your therapist or customer support.
BetterHelp is completely free to join. To create an account, you are asked only to supply a nickname, a valid email address and a secure password. You must be least 18 years old to use the service. If you are under 18, your parent/guardian has to create a "teenager account" for you.
When you login for the first time, you will be asked to answer a few simple questions about the qualities you are seeking in a therapist. You will be matched with a therapist within 24 hours based on the answers to these questions. You can change your therapist at any time by clicking the "Change Counselor" button inside your account.
You can access your secure account from any internet connected device with a modern web browser (such as Chrome, Safari, Firefox or Internet Explorer). BetterHelp does not require you to download or install any software to use the service or communicate with your therapist.
If preferred, mobile apps for Apple and Android devices (smartphones and tablets) are available. These apps offer the exact same functionality as you would get from accessing your account from a web browser. You can send messages and schedule as well as participate in live chat, video and phone therapy sessions. Mobile apps can be downloaded directly to your mobile device from Google Play or Apple App Store.
BetterHelp is committed to protecting your private information and the confidential conversations between you and your therapist. In addition to being fully HIPPA certified, BetterHelp has painstaking built an A+ rated secure infrastructure utilizing the latest state-of-the-art bank-grade 256 bit encryption to protect your sensitive information.
If you want to talk to a therapist, you will be asked to provide payment details. BetterHelp accepts all major credit cards as well as PayPal. The cost of the service ranges from $35 to $80 per week (as of June, 2021):
BetterHelp offers customer support via an online ticket-base helpdesk system. You do not need to contact customer support if you want to cancel your subscription. This can be done from inside your account (under Billing Settings) or from within the mobile app.
Advantages:
Over 4,000+ therapists to choose from
Unlimited therapy. There is no limit on how many times you can communicate with your therapist
Talk to your therapist via text messages, face-to-face video, live chat or on the telephone
Totally anonymous
Mobile apps available for Apple and Android mobile devices (downloadable from app stores)
HIPAA compliant
ReGain specializes in offering online relationship counseling for couples
Based out of California and launched in 2016, ReGain is a relatively new online counseling site. Unlike traditional online therapy platforms, ReGain has built up itself a stellar reputation by focusing specifically on online relationship counseling for couples.
If you are a couple or even an individual seeking counseling for your relationship, you need not look any further. With ReGain, you are provided convenient and secure access to a licensed therapist at a very affordable cost (plans vary, pricing is discussed below).
At the time of this writing, ReGain provides access to roughly 1092 licensed and accredited counselors. Every counselor has been certified by their state's board and has a minimum of three years real world experience.
Additionally, each therapist is required to have a minimum of 2,000 hours of hands-on therapy experience. Generally, most counselors at ReGain are licensed marriage and family therapists (LMFT), accredited psychologists (PhD/PsyD) or licensed professional counselors (LPC or LPCC).
ReGain makes communicating with your online relationship counselor easy and secure. Upon signing up, you are given access to a completely secure "room" that only you and your counselor will have access to (as well as your partner, if desired) .
You can enter this "room" anytime 24/7 from any internet connected device with a web browser (including PCs, Macs, mobile phones and tablets). Within this "room", you can write about yourself and your relationship, ask questions, discuss issues and much more.
Your counselor will respond regularly and engage with you. Communication isn't always real time, but when it is not, online counselors generally respond pretty quickly (in my experience).
You can sign up to ReGain totally anonymously. You are not required to provide your real name or any personal information. If you decide to purchase a plan with ReGain, you will have to choose a plan and pay with a credit card or PayPal account.
With respect to security and privacy of your communications with your therapist (such as chat log history) and storage of sensitive personal information, ReGain has taken extensive measures to implement a state-of-the-art 256-bit military grade encryption infrastructure for maximum security of all data they retain pertaining to your account.
Presently, ReGain costs anywhere from $36-$78 per week for relationship counseling online. This can be paid with a credit card or by using PayPal. You are under no long term commitments and can cancel anytime by logging into your account and clicking "Quit Counseling."
Advantages:
Best online relationship counseling for couples
Experienced and licensed marriage and family therapists
Accessible from your computer, tablet and smartphone
Highly secure, utilizes military grade encryption on all sensitive data
Most cost effective online couples counseling service I could find
Factors to consider when choosing an online counseling service:
Before settling on a particular online counseling service, it is important to consider a few things. This includes:
How does the site structure their pricing?
Not every online counseling website utilizes the same pricing model. Most will charge a monthly fee. Others offer a weekly fee (which is usually the most expensive option). Some services charge by the minute.
Before you decide to sign up and register for any site, it is important that you fully understand the pricing model. You should stick to a service that has a pricing model you are comfortable with and can afford.
How do you plan to communicate with your counselor?
How do you plan on talking with your online counselor? Do you want to talk over the phone? Would it be more convenient for you to communicate over text message or chat? Or, would you feel most comfortable with a face-to-face video therapy session?
This is important to consider as various counseling sites offer different modalities to communicate over. Depending on how you wish to communicate, you should ensure that the service offers that specific method of communication.
For example, if you would like to communicate with your therapist through video, you should go with a service that offers unlimited video therapy (like BetterHelp). Conversely, if you prefer to text with your therapist, you will want to select a service that offers unlimited texting.
Does the therapist have relevant experience to your situation?
Every therapy site will list the credentials of each of the therapists and counselors on their platform. You should carefully look over the education, experience, and licenses that each therapist holds.
This would mean that if you are looking for an online relationship counselor, you should make sure your counselor is a Licensed Marriage and Family Therapists (LMFT). If you are looking for more general therapy for anxiety and depression, you will want to make sure the therapist is a Licensed Professional Counselor (either a LPC or LPCC).
Generally, you will be matched with a therapist with experience relevant to your situation when you first join a therapy service. However, should you decide to switch to a different therapist at a later time, this is something you will want to take a close look at.
Can you change counselor effortlessly?
One of the most frustrating and awkward aspects of traditional in-office therapy is changing therapists when you feel like your current therapist isn't working out. It can be extremely time-consuming and you won't really know if you'll connect with your new therapist until a few sessions in – and you could be right back at square one with another therapist you're not comfortable with.
With online therapy, if you are not "clicking" with your online therapist, you should be able to freely switch to another therapist on the platform. You should be able to do this on your own (from within your account) without having to go through any lengthy procedures.
Can you cancel your counseling subscription easily?
When you subscribe to a therapy service, you should be able to pause or end your billing subscription at any time from within your account. You should not have to contact customer support or jump through any hoops. If the company does not clearly state that you can cancel your subscription at-will, I would move onto the next.
Common issues an online counselor can help you with
The following is a list of issues and mental health problems that can be treated successfully through therapy online.
Addictions: There are a number of addiction types one can experience, though the most commonly reported and treated are for substance and sex addiction. An online counselor can offer support and help you target the source of your dependency, and apply a specialized program and series of steps that will help you recover and overcome your addiction. Additionally, they can make sure you are following through with your regime, and help you manage any side effects.
Anger: Anger issues are punctuated by an inability to control one's temper in heated situations, resulting in ultimately harmful discourse. Anger management is a necessary skill for coping with personal and professional issues, and those with difficulty controlling their reactions in a socially acceptable manner may need the guidance of a licensed counselor, who can help them process external and internal events safely and effectively.
Anxiety: Anxiety is a common factor of adult life, and can manifest itself in feelings of self-doubt, paranoia, nervousness, and social dread. Many who suffer from anxiety experience frequent fatigue, panic attacks, difficulty sleeping, and irritability. Anxiety is often linked with depression, as well as prior trauma. Anxiety related to life changes is also commonly reported.
Bipolar: Bipolar disorder refers to periods marked by either extreme highs (feeling energized and optimistic) or extreme lows (depression, feelings of worthlessness, and thoughts of suicide.) Because many who suffer from bipolar disorder only seek help during low periods, bipolar depression is often misdiagnosed or undetected altogether. It's estimated that bipolar disorder affects roughly 5.7 million American adults a year.
Career: Our chosen as well as desired careers account for much of our quality of life, and finding the right career path is essential to leading a purposeful existence. A trained online career counselor can help you determine where your talents and interests lie, and assist you in turning them into a fulfilling career.
Chronic Impulsivity: Those with a lack of impulse control struggle with self-regulation, resulting in "act before thinking" tendencies. Compelled by risky and unmeditated behavior, those with chronic impulsivity often exhibit symptoms similar to ADHD and OCD. Hyperactivity, frequent boredom, aggression, impatience, and difficulty in maintaining lasting relationships are all common symptoms of chronic impulsivity.
Conflict: Conflict resolution skills are vital to leading a healthy and productive adult life. Learning to approach and resolve conflicts at home and in the work space, particularly if one struggles with anger management, can be achieved with the help of a counselor who is trained and experienced in areas of human resource.
Depression: An estimated 16.2 million American adults experience at least one depressive episode a year. Because depression goes largely unreported by those who suffer from it, it is believed that that estimate could be much higher. Symptoms include but are not limited to an inability to sleep or feel motivated to accomplish daily tasks, feelings of guilt and incompetence, loss or increase of appetite, lack of interest in hobbies and social events, and thoughts of suicide.
Eating: An eating disorder can include anorexia, bulimia nervosa, chronic binge eating or overeating. Eating disorders often stem from psychological trauma, and are closely linked to depression, anxiety, and PTSD. It is important to establish a healthy relationship with food, and an online counselor can help pinpoint the root cause of the disorder and eliminate it.
Educational Assessments: Educational assessments can be made to identify a number of internal learning obstacles that may be hindering adults and children alike. These can include autism, dyslexia, ADHD, and area-specific difficulties. Learning disabilities can stunt one's school and work progress, making it difficult to accomplish tasks at designated levels and getting in the way of potential success.
Family: Family counseling is a healthy and normal approach to addressing and resolving conflicts within families, due to both internal and external issues including grief, absence, estrangement, substance abuse, or divorce. No family is perfect, and speaking with a counselor can help repair and strengthen even the most compromised familial foundation.
Self-Esteem: Low self-esteem can affect every aspect of one's life, resulting in missed opportunities, uncomfortable social gatherings, and dysfunctional relationships. Often the result of prior abuse or traumatic events, low self-esteem is often accompanied by anxiety, depression, and compulsive behavior.
Grief: The death of a loved one can leave a lasting impact, and many times the pain prevents one from embracing a healthy life and engaging with the wider world. While the emotional strain of grief is well-known, there can also be physical symptoms including loss or increase in appetite, inability to sleep or focus on tasks at hand, panic attacks, and chronic pain.
Health: Our physical and mental health play the largest role in our quality of life, and sometimes we need extra help in meeting and maintaining our goals in matters of nutrition, recovery, fitness, or body image. A trained and trustworthy counselor can provide assessment and diagnosis of your health-related concerns, and provide you with the tools to establish a rewarding relationship with your body and mind.
Intimacy: Intimacy is our ability to trust and open ourselves, sexually, mentally, and emotionally, within a relationship. Those who struggle with intimacy may have difficulty in practicing a healthy and fulfilling sex life, or trusting a partner with their health and wellness. Often intimacy issues stem from a previous trauma.
LGBTQ: For those who identify as lesbian, gay, bisexual, transgender, or queer (with an additional "Q" occasionally added for 'questioning') and are either experiencing social, professional, or familial difficulties, speaking with a counselor may be of significant help and comfort. Because sexual acceptance and practicing a healthy lifestyle are crucial to a safe and fulfilling life, online therapy can provide a supportive foundation for discovering and establishing one's identity.
Life Transitions: Life is full of transitional periods regarding one's work, physical location, or changes in one's relationship. While life transitions can often mark a time of celebration, they can also be enormously challenging. Stress-related anxiety, doubt, and feelings of loss of control are common factors of transitional difficulties. An online counselor can help you address the root cause of your anxiety, and work towards a positive set of goals and expectations.
Parenting: Parenting is perhaps the hardest job in the world, no matter the stage of your child's development. Sometimes parents need extra help when navigating their relationship with their child or children, whether it's an outside problem or internal issue. Behavioral issues or trauma on the part of the child, divorce, or various life transitions can all test one's parenting skills, making it necessary to seek professional help and guidance.
Relationships: Even the healthiest relationship can hit a rough patch, no matter how long you've been with your partner. Relationship or couples counseling is a proactive way to address concerns that may arise, as well as issues regarding fidelity, intimacy, and mental health matters, while receiving constructive guidance from an impartial third party.
Religion: A crisis of faith can happen to anyone, and those experiencing a spiritual dilemma will find comfort and critical guidance with the help of a therapist specializing in faith-based counseling. Regardless of the religion you practice, coming to a crossroads in your spiritual life can be a disheartening but perfectly natural occurrence.
Sleeping: Sleep disorders are rarely incidental, and are often due to an underlying issue such as stress, anxiety, depression, grief, or substance abuse. Those with sleep disorders report irregular sleep-wake cycles, insomnia, and periods of prolonged sleep. A reported 50-70 million American adults report having a sleep disorder.
Social Behavior: Our social behavior understandably determines the quality of our social lives: the people we meet, befriend, work with, and even form relationships with. Problematic social behavior, often the result of low self-esteem, anxiety, compulsive disorders, or a more serious mental issue, can have devastating long term effects if not properly addressed.
Stress: Stress is a common factor of life, but if not properly managed can lead to a number of serious and potentially fatal conditions. A recently reported 77% of American adults reported recurring stress-related physical symptoms, with 48% feeling their lives have become more stressful in the past five years. Work-related stress accounts for much of the extreme duress felt by many, with 2018 seeing a spike in stress related to political anxiety.
Substance Abuse: Drug and alcohol abuse have reportedly cost the United States $740 billion annually in relation to crime, health expenses, and work productivity. Substance abuse can pertain to the illicit or destructive consumption of drugs, alcohol, and tobacco, and can often require both psychological and medical treatment to overcome. Contrary to many stigmas, substance abuse can happen to anyone. It can affect anyone from all walks of life.
Trauma & Abuse: Abuse-related trauma can carry on well into adulthood, and result in a number of symptoms that, if left unaddressed, can build in severity. Depression, anxiety, eating disorders, substance abuse, and destructive behavior are just some of the issues that can stem from prior abuse. It is important to address and overcome abuse-related trauma in order to lead a healthy and productive existence.
Is counseling online the right choice for you?
Not sure if an online therapy site is best for you? Consider some of the following benefits of exploring therapy online:
No in-person appointments
There are a number of reasons an in-person therapy session might not appeal to you. For some, it's a simple matter of finding the time between work and personal commitments, as well as arranging transportation. For others, face-to-face appointments can trigger anxiety, embarrassment, sudden shyness, and the overall inability to fully articulate one's issues, concerns, and possible past traumas.
Online therapy allows you to write out your feelings in the environment and at the pace you are comfortable with. Rest assured, most online therapy sites allow you to chat live with your therapist, but written correspondence is always an option.
Affordable for all budgets
There's no getting around it, even with insurance, therapy is extremely expensive. Your finances shouldn't affect your access to a healthier, happier life; and the top online therapy sites recognize that. With most online therapy service memberships ranging between $40-80 a week (depending on the frequency of sessions), you pay a flat weekly fee and that's that — no hidden charges or add-ons.
When compared to the cost of an in-office therapy session which could be hundreds of dollars, therapy online is significantly cheaper for the same outcome.
Counseling online allows for anonymity
Only your preferred online therapy site will have your personal info, and they will NEVER release it under any circumstances. Which means no more risking an uncomfortable encounter on the way to your therapist's office or worrying about your privacy in the wider world.
Therapy and counseling online allows you to conduct your self-care away from prying eyes or potential outside interference, and get the results you need in a way that feels both discrete and natural.
E-therapy has a convenience factor
Most of us lead busy lives that are stressful enough without balancing an added block of time to our already packed schedules. An in-depth e-therapy session can rarely be achieved during a lunch break, and many places of employments will not allow for the necessary time off each week. With e-therapy you can work within your preferred timeframe, each and every time.
Access to licensed and experienced professional therapists
The most reassuring aspect of therapy online is that the help you receive is from fully licensed, verified, and experienced professional therapists. All of the therapists listed on each site are certified and matched with their clients according to each individual's personal needs.
And with thousands of therapists and counselors listed for each state, you can rest assured that there is a designated therapist for you. In addition to your scheduled sessions, you will also receive ongoing reading material and guides to download and refer to whenever you want.
Can I get reimbursed from my health insurance company?
At this time, expenses related to therapy over the internet are generally not covered by health insurance, Medicare or Medicaid. There are certainly some exceptions to this, so it is always advantageous to contact your health insurance provider and ask what benefits, if any, are available for your insurance plan.
Some questions you should ask your health insurance provider might include:
Does my plan include benefits for mental health related issues?
What is my deductible? Has my deductible been meet this calendar year?
Does many insurance plan cover therapy sessions? If so, how many sessions per year are included with my plan?
What is the exact coverage amount the insurance company will pay per therapy session?
Is there any specific approval required from a primary care physician?
With all that said, it is worth worth noting that online therapy sessions are generally less than most health insurance co-pays. If you have to pay a steep deductible, it may very well workout to be cheaper to pay out of pocket than through insurance.